Capsizing, but still winning...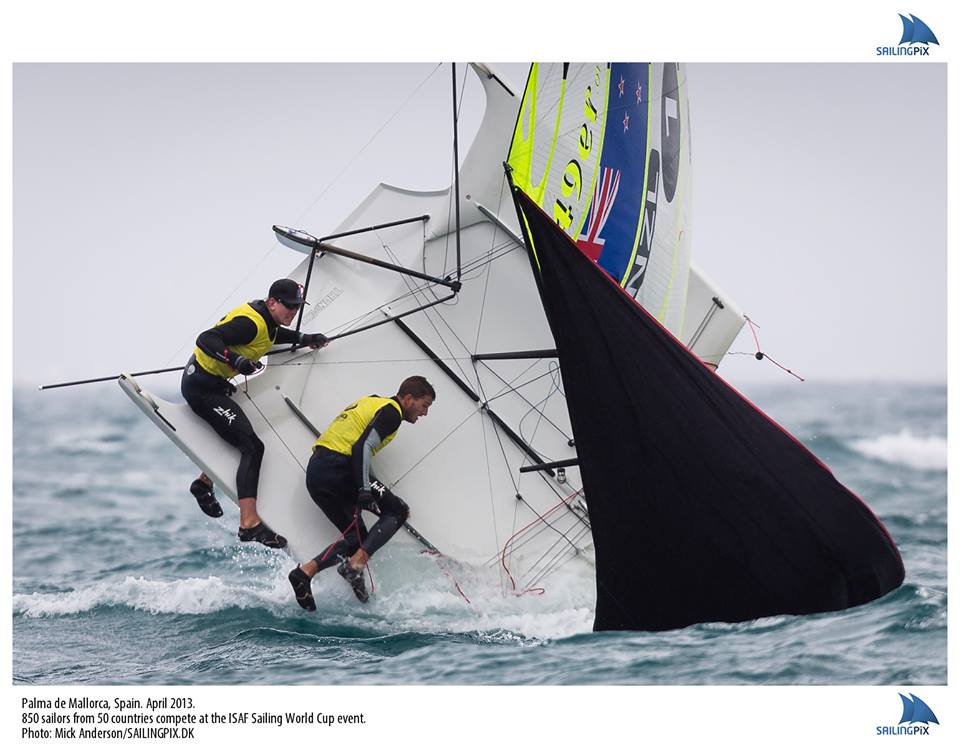 © SailingPix.dk: Pete Burling and Blair Tuke over the handlebars at Palma
At the first major Olympic regatta of the European season, the Princess Sofia Trophy in Palma served up all conditions, from light to ridiculously windy and wavy. Even the world's best capsized, not least Robert Scheidt in the Laser, Giles Scott in the Finn, and 49er World Champions Pete Burling and Blair Tuke. Yet they still won the regatta. Pro sailors don't just practise for when stuff goes well, they practise for disaster too, and that includes rapid capsize recovery, one of the many topics covered in SailJuice.com
At SailJuice.com, we interview some of the top sailors and coaches in the world about how they go about the business of winning in sailboats. To get a flavour of what we do...
CLICK HERE TO SIGN UP TO THE FREE SAILJUICE NEWSLETTER...
If you want access to all the good stuff, you need to be a paid-up member of SailJuice.com. Currently £4.99 per month, to access more than 510 articles/interviews/videos where we have interviewed the world's best sailors for their best tips and secrets.