Miami Comeback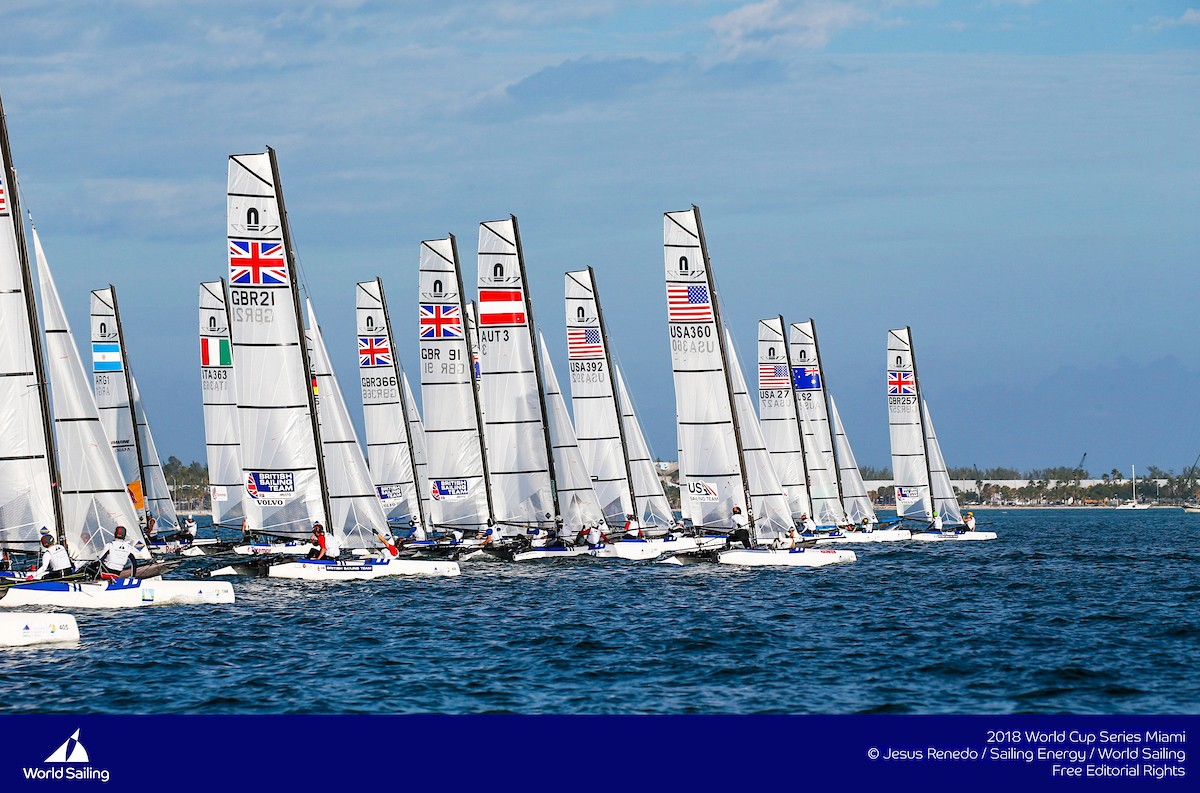 © Jesus Renedo/ World Sailing
For a lot of top Olympic sailors, the 2018 World Cup Series Miami is the kick-starter for their Tokyo 2020 campaigns. Reigning Olympic Champion Giles Scott is back in the Finn for GBR, the 2008 Radial Olympic gold medallist Anna Tunnicliffe is back after a five-year break from the sport, crewing a 49er FX skiff. And Bora Gulari is back in the Nacra 17 after his accident last year. Sailjuice is there for the final weekend of action in Biscayne Bay.
Whether you're an aspiring Olympic Champ or a humble club racer, there's always more you can do to step up your performance. To get a taster of what we can do to help you improve your own racing skills...
If you want access to all the good stuff, you need to be a paid-up member of SailJuice.com. Currently £4.99 per month, to access more than 510 articles/interviews/videos where we have interviewed the world's best sailors for their best tips and secrets.