470 clings on with Mixed option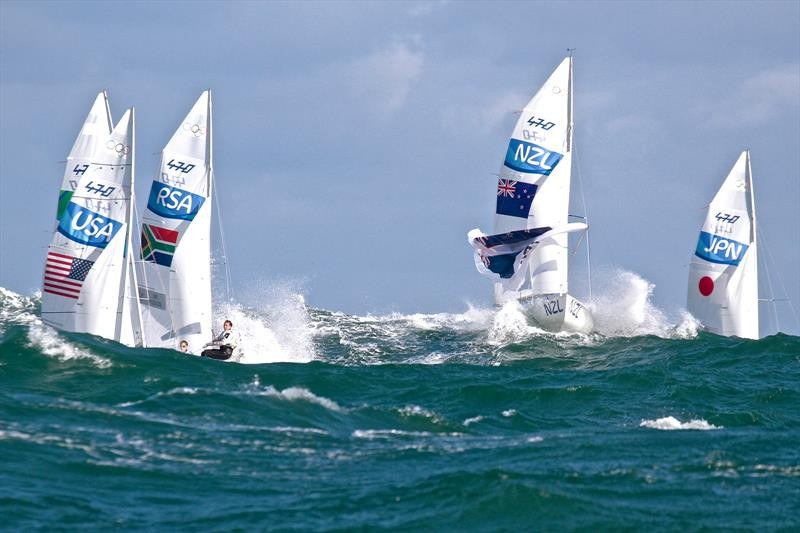 © Richard Gladwell: 470s in monster waves at Rio 2016

World Sailing's Mid Year Meeting was one of the most significant of recent times. After three days of intense politics and lobbying in London, five events were announced, with a very mixed reception from the sailing world:
Men's Windsurfer

Women's Windsurfer

New Event, Mixed One-Person Dinghy

New Event, Mixed Two Person Dinghy

New Event, Mixed Kiteboard
Kiteboarding's inclusion really divides the sailing world as to whether or not it's really 'sailing'. But the oxymoronic 'Mixed One-Person Dinghy' is the one that really has people scratching their heads. What exactly does that look like?
Meanwhile on Sailjuice.com, back to the business of having more fun and improving your racing skills. Whether you're an aspiring Olympic Champ or a humble club racer, there's always more you can do to step up your performance. To get a taster of what we can do to help you improve your own racing skills...
If you want access to all the good stuff, you need to be a paid-up member of SailJuice.com. Currently £4.99 per month, to access more than 510 articles/interviews/videos where we have interviewed the world's best sailors for their best tips and secrets.