New Kid wins The Tour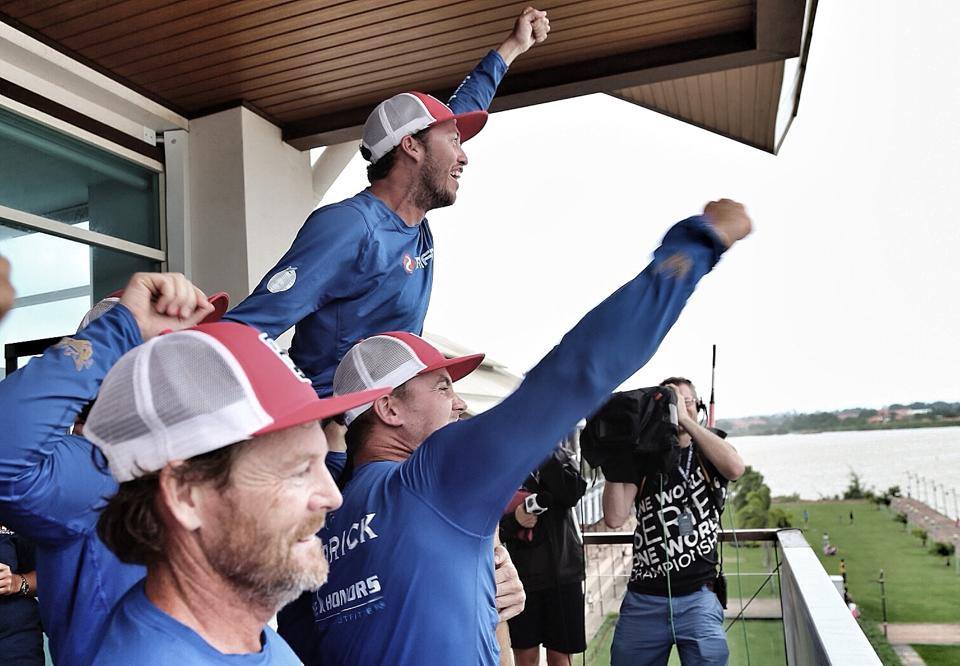 © Meredith Block: Taylor Canfield and USone celebrate victory on the Alpari World Match Racing Tour
Taylor Canfield has won the Alpari World Match Racing Tour at his first attempt, and aged just 24. The US Virgin Island skipper of USone manages to stay cool, calm and collected even when the stakes get high. A great personality trait for the white-hot competition of world-class match racing...
At SailJuice.com, we interview some of the top sailors and coaches in the world about how they go about the business of winning in sailboats. To get a flavour of what we do...
CLICK HERE TO SIGN UP TO THE FREE SAILJUICE NEWSLETTER...
If you want access to all the good stuff, you need to be a paid-up member of SailJuice.com. Currently £4.99 per month, to access more than 510 articles/interviews/videos where we have interviewed the world's best sailors for their best tips and secrets.