Extreme Experience prevails in Singapore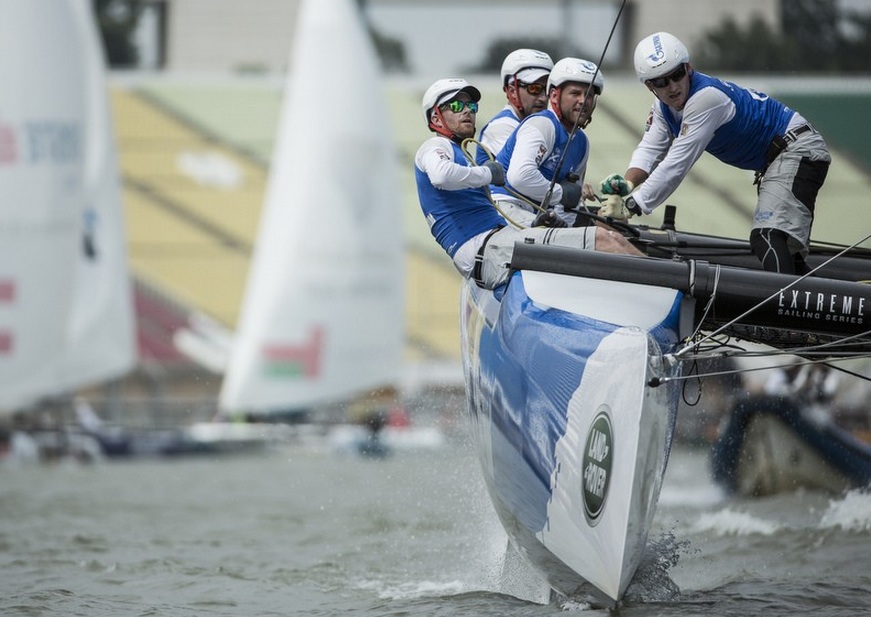 © Extreme Sailing Series: Team Russia racing in Singapore
The America's Cup teams are out in force on the Extreme Sailing Series
circuit this season, with Sir Ben Ainslie, Franck Cammas, Dean Barker and many other big names competing at the first event in Singapore. On the Emirates Team New Zealand crew was Aussie cat legend Glenn Ashby, who has just won his 8th world championships title in the A-Class Catamarans. But it was the top two boats from the past two seasons - Alinghi helmed by Morgan Larson, and Leigh McMillan's The Wave, Muscat, who showed the superstars how it's done in whacky, short-course racing.
Somehow the GJW Direct SailJuice Winter Series saw all eight events completed in one of Great Britain's windiest and wettest winters ever. It was tight at the finish, with Michael Sims' Solo beating Ben Schooling's Musto Skiff by the smallest of margins.
At SailJuice.com, we interview some of the top sailors and coaches in the world about how they go about the business of winning in sailboats. To get a flavour of what we do...
CLICK HERE TO SIGN UP TO THE FREE SAILJUICE NEWSLETTER...
If you want access to all the good stuff, you need to be a paid-up member of SailJuice.com. Currently £4.99 per month, to access more than 510 articles/interviews/videos where we have interviewed the world's best sailors for their best tips and secrets.