Burton on the Road to Tokyo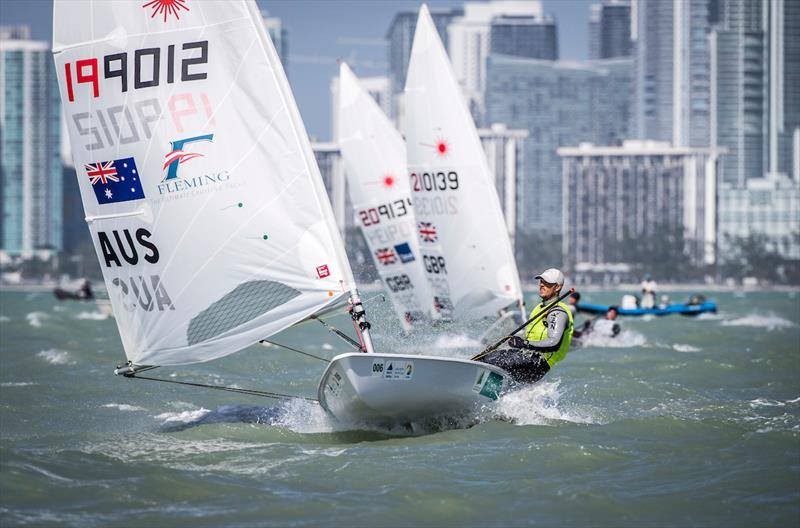 © Richard Langdon/ Sailing Energy: Tom Burton storming to victory in Miami
Sailjuice spoke to Tom Burton after his barnstorming victory at the World Cup in Miami. Funny thing is, he might not have won if he hadn't had been given a dog-slow charter boat! Go listen to find out why...
The RYA Dinghy Show in London was as much fun as ever. Amazingly the ridiculous amounts of snow didn't keep the fans away from Alexandra Palace in North London. It's a celebration of everything in the small boat world, and it's where we held the prizegiving for the GJW Direct SailJuice Winter Series. Alistair Goodwin was the winner in his Laser. We've got an interview with the young victor.
Whether you're an aspiring Olympic Champ or a humble club racer, there's always more you can do to step up your performance. To get a taster of what we can do to help you improve your own racing skills...
If you want access to all the good stuff, you need to be a paid-up member of SailJuice.com. Currently £4.99 per month, to access more than 510 articles/interviews/videos where we have interviewed the world's best sailors for their best tips and secrets.