Schooling head of the Winter Warriors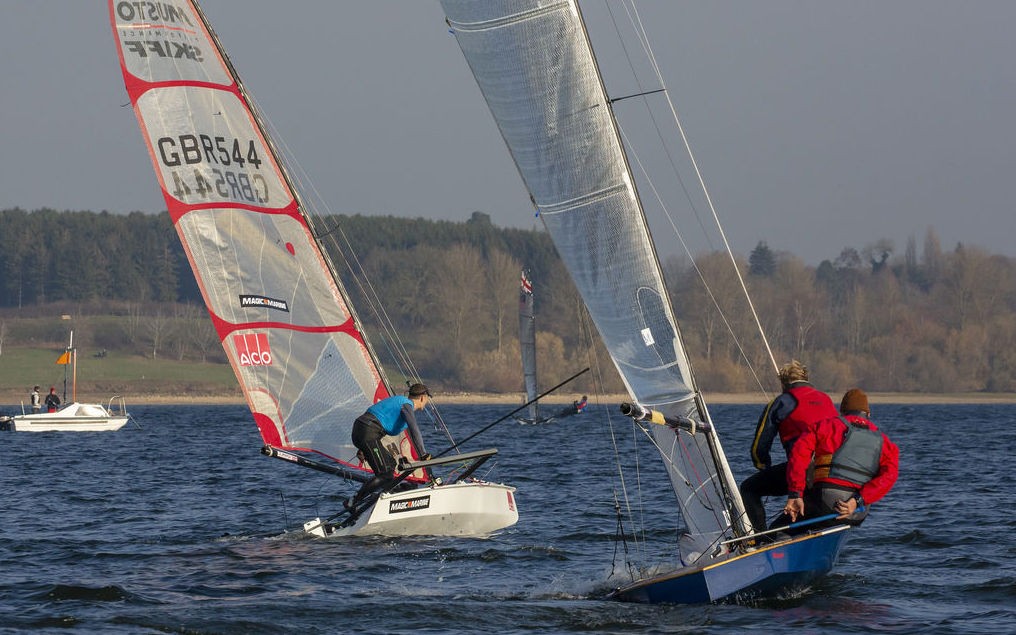 © Tim Olin - Ben Schooling tacks to leeward of the Murrays' Norfolk Punt at the Fernhurst Books Draycote Dash
Ben Schooling continues to show how it's done at big multiclass handicap racing events. A lot of sailors look upon competing against other fleets as a distraction from their 'day job' of one-design windward-leeward racing. The Musto Skiff sailor looks at it differently. A perennial competitor on the Selden Sailjuice Winter Series, Ben believes that mixing it up on a busy race course with all kinds of boat sharpens you up for the more predictable moves of a typical one-design race track. Train hard, fight easy...
Meanwhile on Sailjuice.com, back to the business of having more fun and improving your racing skills. Whether you're an aspiring Olympic Champ or a humble club racer, there's always more you can do to step up your performance. To get a taster of what we can do to help you improve your own racing skills...
If you want access to all the good stuff, you need to be a paid-up member of SailJuice.com. Currently £4.99 per month, to access more than 510 articles/interviews/videos where we have interviewed the world's best sailors for their best tips and secrets.