What's Santi doing next?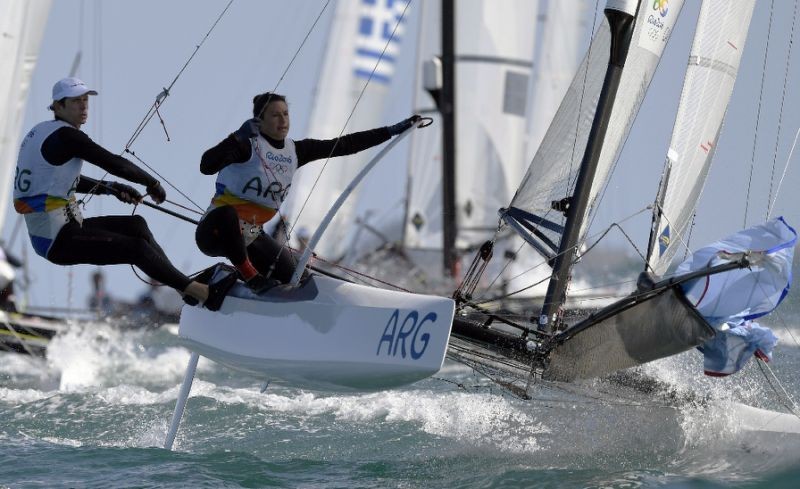 Santi Lange and Cecilia Saroli Carranza at the Rio 2016 Games

Santiago Lange was already a highly successful Olympian with two bronze medals to his name. Then, aged 54, the Argentinean won the Olympic gold sailing the Nacra 17 with Cecilia Carranza at Rio 2016. Not only that, but he had battled his way through cancer less than a year earlier. We catch up with Santi at the halfway stage of his campaign for Tokyo 2020. Trouble is, he has a lot else on his plate - including duties on the TP52 circuit and in the world of professional polo.
Meanwhile on Sailjuice.com, back to the business of having more fun and improving your racing skills. Whether you're an aspiring Olympic Champ or a humble club racer, there's always more you can do to step up your performance. To get a taster of what we can do to help you improve your own racing skills...
If you want access to all the good stuff, you need to be a paid-up member of SailJuice.com. Currently £4.99 per month, to access more than 510 articles/interviews/videos where we have interviewed the world's best sailors for their best tips and secrets.