Celebrating 10 Years of SailJuice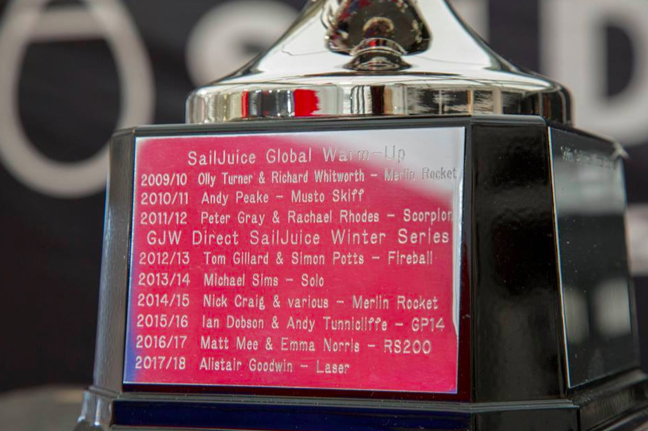 The shiny new trophy for the SailJuice Winter Series, presented by title sponsor Selden
SailJuice.com launched 10 years ago at the RYA Dinghy Show in London. Things have come a long way since then, both for SailJuice and the sailing world itself. Apart from the exploits of a few madcap Moth pioneers, foiling was hardly a thing back then. Just as boats have got faster and more daring, the year of 2019 is when we're kicking things up a gear with SailJuice. Keep your eyes peeled for some changes coming soon.
Whether you're an aspiring Olympic Champ (and yes, an Olympic Champion was one of our first paying members!) or a humble club racer, there's always more you can do to step up your performance. To get a taster of what we can do to help you improve your own racing skills...
If you want access to all the good stuff, you need to be a paid-up member of SailJuice.com. Currently £9.99 per month, you'll open the door to more than 1001 articles/interviews/videos where we have interviewed the world's best sailors for their best tips and secrets. But just for a limited time, to celebrate our 10th birthday, we've got a SPECIAL OFFER running.

To get the monthly deal at half the normal price, use this code:

DS2019MONTH

Or if you want to lock in an

annual subscription at half price, use this code:

DS2019YEAR

Remember, all of our subscriptions are RISK-FREE, because you get to test drive Sailjuice.com for 30 days. And whatever discount you get will last for as many months or years that you maintain the subscription.