Rio is Shaw's 'time to shine'
"I feel like Rio is my time to shine" – that is the view of British RS:X windsurfer Bryony Shaw as her Rio 2016 sailing regatta gets underway on Monday (8 August).

Beijing 2008 bronze medallist, Shaw, heads to Brazil determined to make up for the disappointment of not being able to hit the heights of her China feats at London 2012 after persistent illness in the Olympic build-up scuppered her preparations.

With windsurfing initially removed from the 2016 Olympics, the now 33-year-old Oxford-raised athlete believed her opportunity to add to her Games medal collection was gone after she finished seventh on home waters.

But since the discipline was reinstated as an Olympic sport in November 2012, Weymouth-based Shaw is firmly established amongst the World's elite and goes into these Games with three World Championship silver medals in the past four years.

Now she can't wait to try to bring that form to Guanabara Bay.

Shaw said: "Rio is almost like another chance. London was so disappointing, the setbacks I had in the build up with recurring pneumonia and things like that like.

"Now a gold medal is everything I'm striving for. You want to put the best show on and as long as I feel I have done that then I'll be happy. But ultimately the gold medal is what I'm striving for.

"When windsurfing was kicked out it was a huge loss for my direction, and looking back on the highs of Beijing, the lows of London, and the maturity of drawing on all those lessons learnt, I feel I'm ready for Rio and that's a good place to be.

"I've got so much more self-belief this time around. All those years of ups and downs, hopefully culminating in being able to have something to cherish I feel is a sign of my journey, a sign of my dedication to the sport. A gold medal at the end would be something I'd cherish for the rest of my life and be extremely proud of."

Shaw is one of the most experienced of the Team GB sailors, and one of only three sailors in the 15-strong team to have competed at three or more Olympics.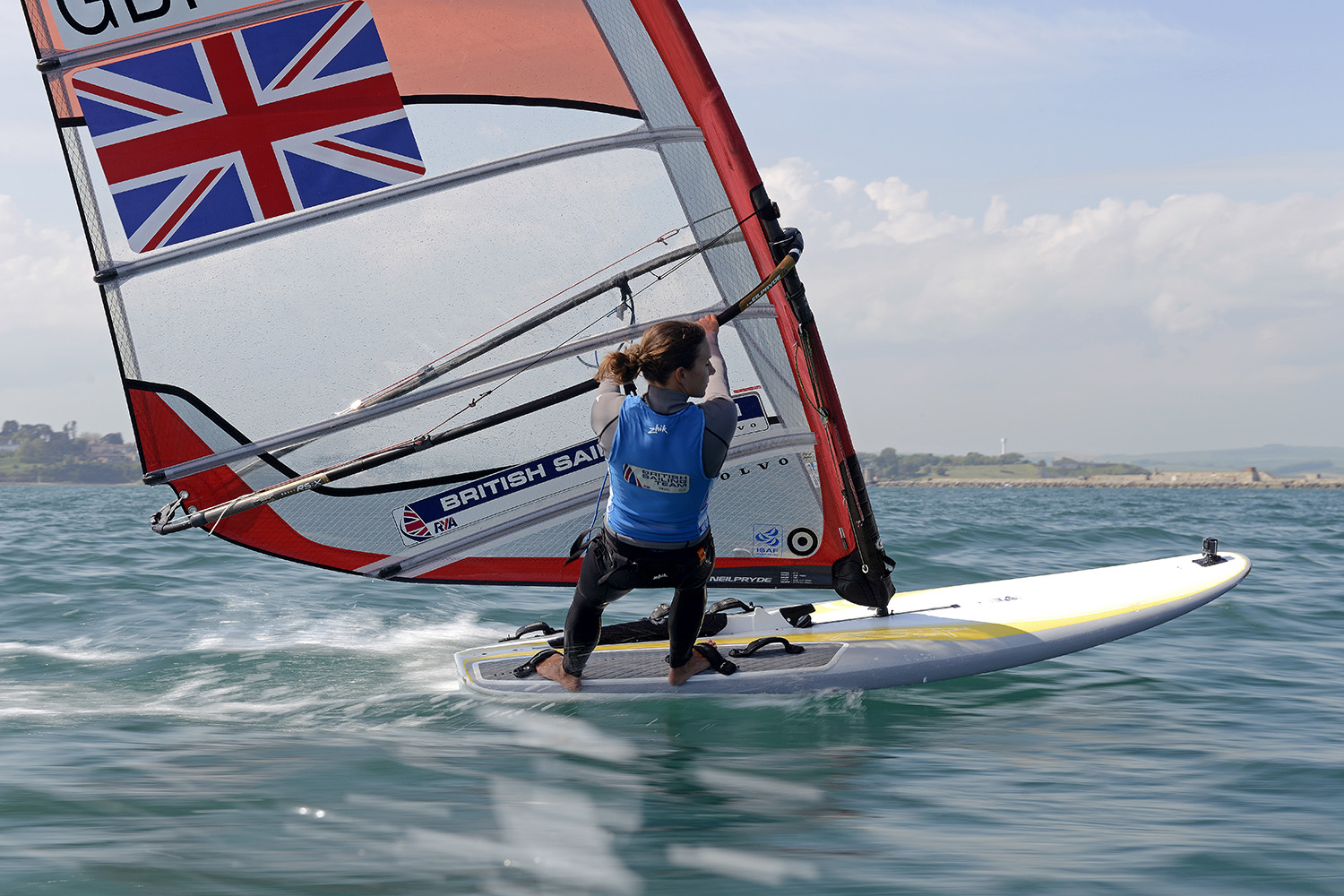 With 60% of the Rio sailing team making their Olympic debuts this year, she knows from her own Games debut in Beijing just how inspiring it can be to see the rest of the team being successful.

Shaw added: "I was a wide-eyed child at my first Games. I'd won the Test Event the year before, I had potential, prepared myself physically and was surrounded by this star-studded team. I very much rode on their coattails. I was so pleased with a bronze medal, when I crossed that finish line there was a wave of excitement. I'd done it.

"The makeup of the Rio team is different, but there's so much mutual respect across the team. We've got so many World and European champions, there's a broad range of experience but so much talent. Hopefully when we come out of the Games that is when we can hold our heads high."

The RS:X class is scheduled to contest a 13 race series, with three races per day on 8, 9, 11 and 12 August before the final one off medal race on Sunday 14 August.