Sailing Talk Podcast - A Skiffy New Year
In the first Sailing Talk podcast of 2010, Justin and Andy already have a lot of sailing to catch up on, including the 49er and International 14 Worlds, as well as the latest on America's Cup shenanigans between Alinghi and BMW Oracle Racing....
Listen to the podcast in the audio player below...
or download the podcast to your desktop by clicking the link below....
CLICK HERE TO DOWNLOAD SAILING TALK PODCAST...
If you're an iTunes user, you can subscribe to Sailing Talk here...
Subscribe to Sailing Talk in iTunes link...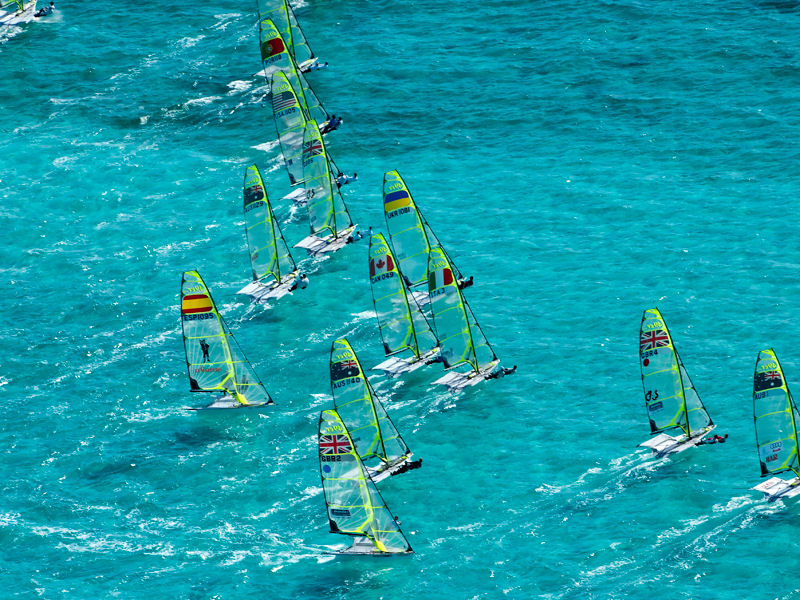 © Fried Elliott/ FriedBits.com: 49ers racing at the Worlds in the Bahamas