Sailing Talk Podcast - Olympic Medal Predictions #3
Andy and Justin conclude their assessment of the likely medal winners at the London 2012 Olympic sailing event, with a look at the women's match racing and the men's and women's 470 fleets.
Listen to the podcast in the audio player below...
If you're an iTunes user, you can subscribe to Sailing Talk here...

Subscribe to Sailing Talk in iTunes link...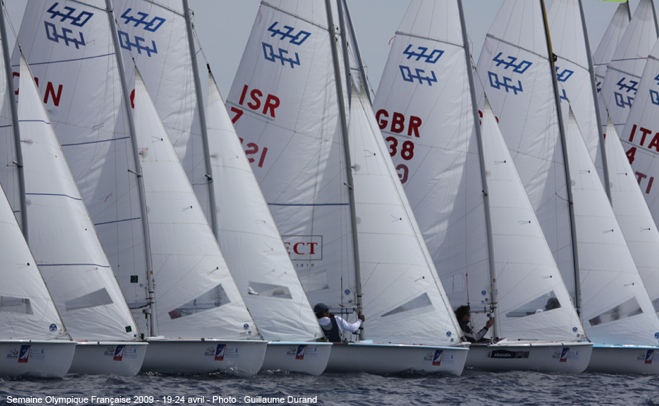 © Gillaume Durand : A look at the 470 holding lane in 2009