Sailing Talk Podcast - What's happening in Weymouth?
Andy has been competing at the Musto Skiff Worlds in Weymouth, a good opportunity for a recce of the Olympic venue before the Games begins.
Justin is now in Weymouth working for the official Olympic news service, and guess who was the very first sailor to drive in with their boat, the very moment the Olympic sailing venue opened????
Listen to the podcast in the audio player below...
If you're an iTunes user, you can subscribe to Sailing Talk here...

Subscribe to Sailing Talk in iTunes link...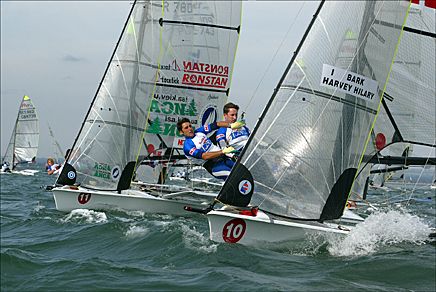 © Andy Rice