The Giles Scott interview Part 1
Ask Giles Scott what his goal is, and he'll tell you. "The aim is to qualify for the Olympics and to go on and win gold." Already by the end of 2009, his first full season in the Finn class, the then 22-year-old had proven that he's a world class talent. Indeed he has been highlighted as one of the Daily Mail's 'Magnificent Seven' athletes whom the newspaper is following in the build up to London 2012.
Then again, qualifying to represent Great Britain in the Finn class could be harder than winning a gold medal. First Scott has to get past his team mates in the squad, notably Ed Wright. At the recent Rolex Miami Olympic Classes Regatta Wright took gold and Scott took silver, with 2008 Olympic silver medallist Zach Railey in 4th and 2004 silver medallist Rafael Trujillo down in 8th.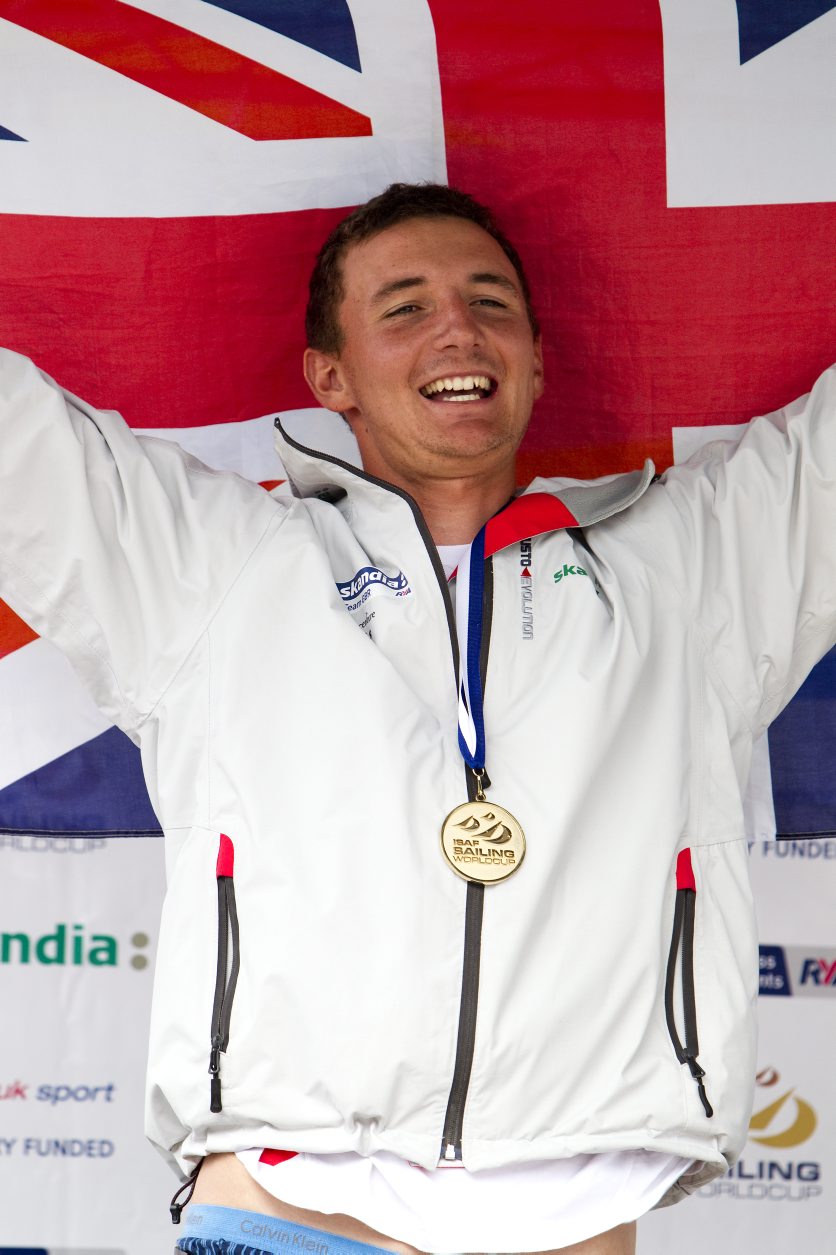 So Scott knows he can beat the best from the rest of the world, but can he beat Wright? And can he beat Ben Ainslie? "Absolutely. He is Ben Ainslie and he's got history to his name, but he's only another sailor," says Scott, matter of factly. "The only difference that he has between everyone else is that he's got lots of medals - which is obviously a difference - but it doesn't change the fact that he's just a guy."
Ainslie gave Scott some credit for being his own man in an interview he gave to the Daily Mail in the lead-up to Qingdao. The way the Daily Mail report was written, it implied there was a big stand-up argument between the young gun and the old master, although Scott recalls it somewhat less dramatically. "It was something that got blown completely out of proportion. It was one of the last days that me and the other guys in the squad were training with Ben before the Olympics. I tacked in underneath Ben and we collided basically, and then after that there was a little bit of a shouting match and that was it. I think Ben in the interview said something like I was prepared to stand up for myself, or something like that, but they made it into something it really wasn't."
So perhaps we can ascertain that Scott is prepared to stand up to Ainslie. But how's he going to beat him? "Well... the same way you beat everyone else and that's by being a better sailor."
What then, does Scott think he needs to do better? "This past year has been absolutely brilliant for trying to figure that out. It has been my first year full time, so I've been able to dedicate pretty much all my time to it. Doing so many events throughout the year has really highlighted certain areas that I need work on like, for instance, medal racing. That's one thing that I need to put a lot of work into, because if you take the World Championships last year, there were four of us reasonably comfortably away at the top. We had pretty much equal opportunity to win and unfortunately I was the one of the four that messed it up."
Upwind speed is a technical area that he needs to work on, but he also wants to broaden his experience of racing generally. "I'm looking to take any opportunity that I have to do other forms of sailing just from a tactical and strategic view on things. I'd like to do a bit more big boat racing just because I think it slows your thought process down on everything. It gives you the chance to take a good look at the tactics and strategy areas, and they are the two biggest areas that came out of my year."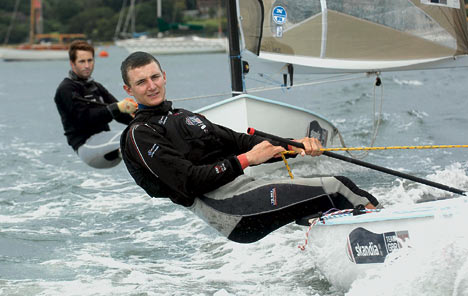 Back to that problem with the Medal Race. "The biggest difference in medal racing is the fact that it's a very small, short race. The outcome of the regatta is decided on this half hour race and I think every mistake that you make is kind of magnified compared to what it would be in a normal fleet race. So if, say, you get a shift wrong upwind before the first windward mark of the medal race, then you're behind nine of the best sailors in the world, which is obviously very difficult to come back from.
"Any mistakes that they're making are going to be minimal, whereas if you throw that into a scenario of a normal fleet race you can make a mistake and the chances are that a large proportion of the fleet will be making mistakes all the time. So there's more opportunity to come back from a mistake, whereas the opportunities in a medal race are a bit limited."
Click here for Part 2 of the interview.