Megan Pascoe is the ISAF-ranked World No.1 sailor in the 2.4mR singlehanded keelboat. So why is the British Paralympic sailor to be found competing in a SKUD doublehander with helmsman Will Street at Delta Lloyd Regatta?

Unfortunately for Pascoe, it's because she was beaten to Paralympic selection for Rio 2016 by her rival Helena Lucas, who won 2.4mR gold at London 2012. "Officially the British trials ended after Hyeres, and unfortunately it wasn't me who got selected," shrugs the 28-year-old. "I was surprised when the selectors made the decision. Palma was such a close regatta. I had the gold medal in my hands, going around the top mark and then lost it coming up to the finish, by a boatlength. So I was expecting the trials were still close, but sometimes that's how it goes."

LISTEN TO MEGAN'S VIEWS ON PARALYMPIC RACING, AND THE POLITICS OF GETTING IT BACK INTO THE 2020 GAMES...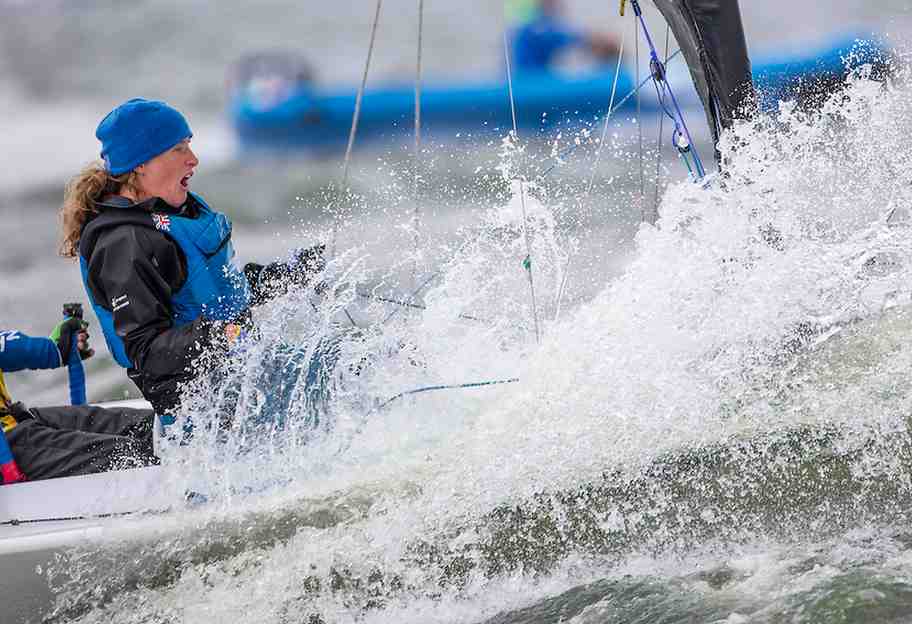 © Sander van der Borch: Megan Pascoe in the SKUD