Shirley Robertson and Henry Bomby have just released the film of their 2021 Rolex Fastnet challenge. The pair have spent the year training for their Double Handed attempt at the biennial offshore classic, this film sitting as the fourth episode of a behind the scenes series documenting their progress.
https://shirleyrobertson.com/podcast/
Determined to put in a solid challenge, preparation for the race was hampered in part by Robertson's absence while reporting for the BBC from Tokyo 2020. Bomby too has suffered from time off the water but with a well setup boat, the pair were anticipating a solid challenge in their class.
The forecast for start day was intense. A fleet of 337 yachts took off up an angry, confused Solent, heading into thirty plus knot gusts before hitting the more regular swells of the open sea. On board Swell, Bomby and Robertson did not start well, but their Jeanneau Sun Fast 3300 was set up to excel in the windy conditions of start day and soon the pair were ripping through the fleet.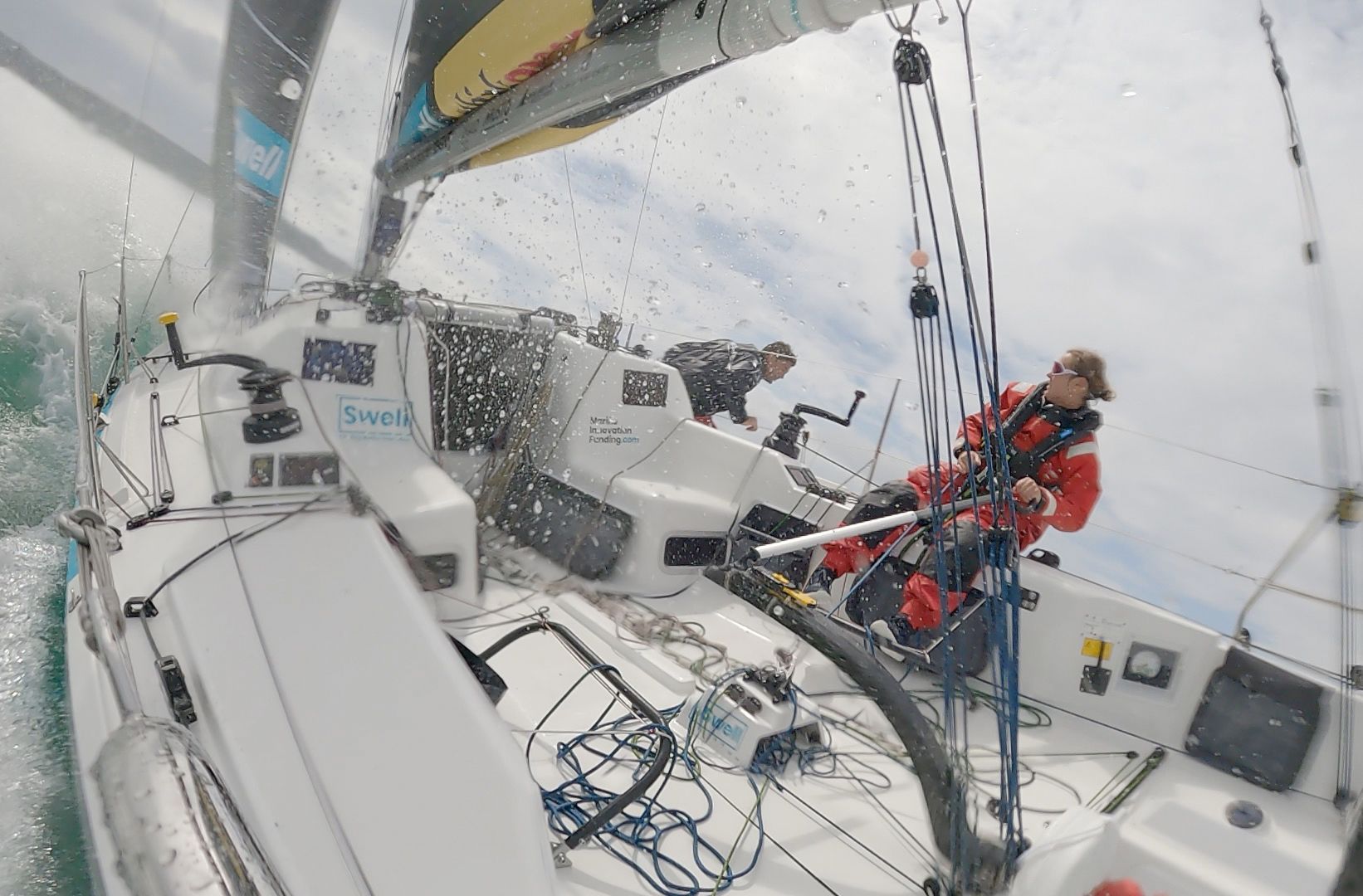 Four static cameras onboard 'Swell' were filming the action and as the team ate up the miles they both regularly reported into their onboard handheld 'diary-cam'. It was a tough edition, as the race unfolded twenty five of the fifty nine double handed entrants would be forced to retire. All the while, onboard 'Swell', Bomby and Robertson were putting in a resolute performance. Soon they were locked into a race for the line with French Fastnet star Alexis Loison on board 'Leon'.
It's rare to get such an in-depth glimpse of life onboard a double handed Fastnet attempt, but Robertson and Bomby both filmed throughout the entire race - the result is a unique and exciting glimpse into a genuine Fastnet challenge, a sailing film that documents their race from start to finish as they relentlessly push their Sun Fast 3300 over four days of intense racing.
The film is available to view on YouTube on Shirley Robertson's Sailing Podcast channel and marks the finale of a four part series filmed and edited by Tim Butt of Vertigo Films.
Double Olympic gold medallist Shirley Robertson and Volvo Ocean Race and Figaro sailor Henry Bomby raced this season in the exciting Jeanneau Sunfast 3300 supplied by SeaVentures UK Ltd. Sailing as Team BombyRobertson, their boat is named Swell.