Lack of time is always the biggest enemy for an ambitious sailor. Which is why Olympic aspirant Henry Bomby is using every trick and tactic at his disposal in speeding up the learning curve. Although not yet a household name even in sailing circles, the 29-year-old is fast becoming recognised as one of the most capable and driven competitors in the offshore scene.
With the new offshore doublehanded keelboat discipline coming in for the 2024 Olympic Regatta in Marseille, there is a clearer pathway from the previously very separate and distinct Olympic circuit - with its focus on short-course small-boat racing - to the offshore racing scene which encompasses everything from the Fastnet Race to the Vendée Globe, due to start this November. The new Olympic discipline is attracting young and old, both short-course experts and offshore veterans.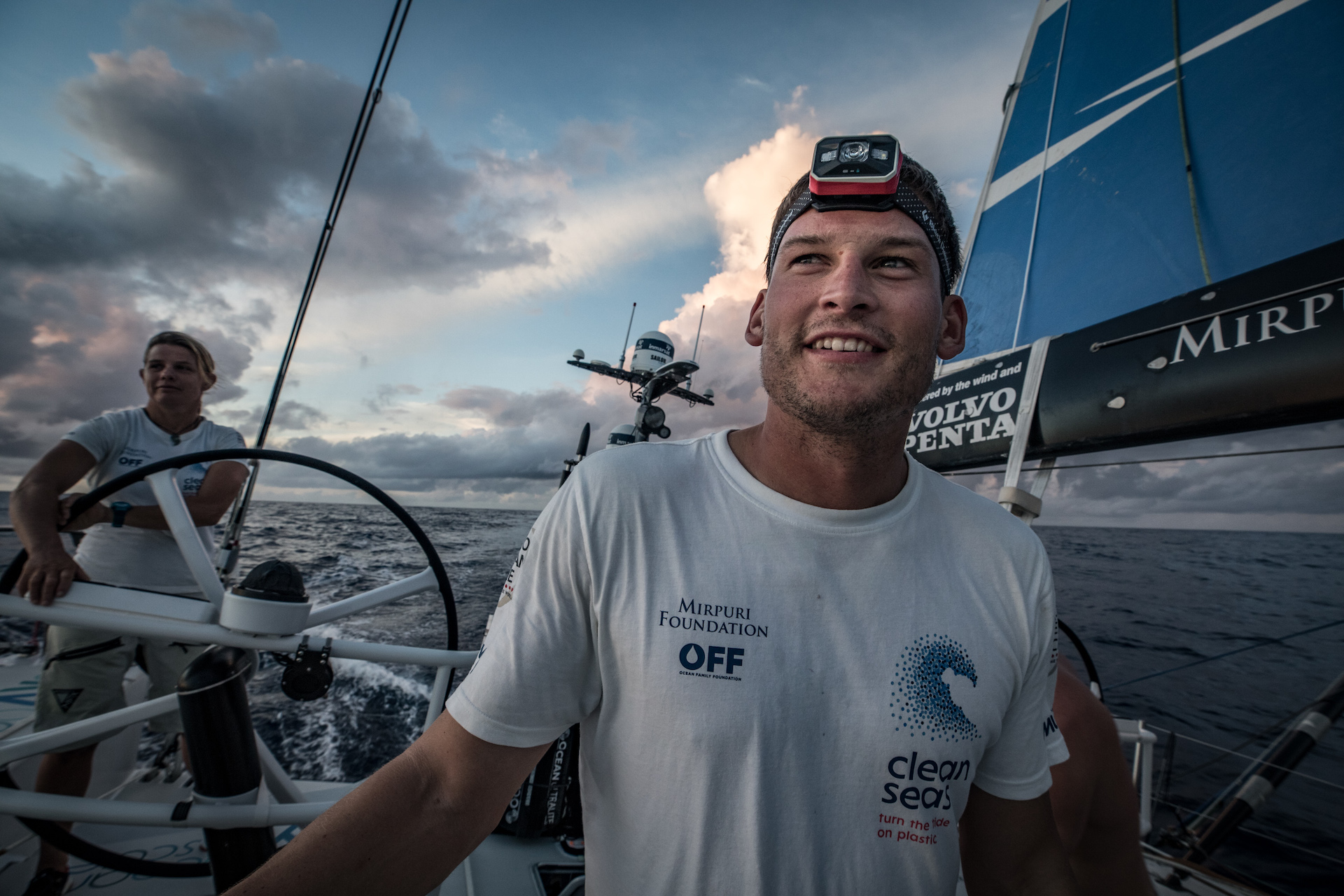 Getting the balance right between youth and experience, and matching complementary skills sets will all be a critical part of forming a successful team. However, one thing that any top sailor recognises, whatever their background, is that you are always up against the clock. Bomby recalls the challenge of setting up a brand new Sunfast 3300 keelboat before the 2019 Rolex Fastnet Race. With very limited time to get the boat up to speed, Bomby and his sailing partner Hannah Diamond invested in some of Cyclops Marine's new Smarttune technology which provides live readings of rig tune via a load-cell on the forestay.
"Hannah and I only had a two-week run-up from taking delivery of the boat to starting the Fastnet. The guys from Cyclops came down and installed it in less than half an hour, it really was 'plug and play'. The Smarttune app linked up instantly to our B&G instruments, we had the live readout from our forestay tension, which enabled us to see what our numbers were, which helped identify the fastest settings more quickly and made them much more repeatable. It really sped up the process of learning how to make the boat go faster during the race. We just hadn't had a chance to sail in any of those conditions before, basically. And so we wanted to get as much information and tools on the boat as possible to allow us to learn during the race."
Having raced on a number of high-level grand prix campaigns in recent years, Bomby says that once you're used to seeing live readings from the rig, it can feel like you're sailing blind without them. Which is why he is one of the early-adopters in the doublehanded keelboat scene. "In all of the sailing I've done on the MOD70 trimaran Phaedo, in the Volvo Ocean Race and in the Mini Maxi fleet, you just have numbers coming out of your ears. And it was kind of bizarre to try and make decisions on the boat without these numbers. So we sought out a product for this market and Smarttune was the obvious choice. It worked brilliantly for us in the Fastnet, so much so that we've now got other projects and ways that we can use these products to help us going forward."
To find out more about how Henry Bomby is using Smarttune and its sister product Smartlink to fine that elusive final 1% of boatspeed, watch the full YouTube interview below with sailing journalist Andy Rice of Sailjuice.com
There's a special offer to buy any Cyclops Marine load-sensing products at a discount before the end of this month, June 2020....
10% off ALL Cyclops products
Offer lasts until end of 30 June 2020
Bonus: 12 months free subscription to sailjuice.com, the 'go faster' website that interviews the big names in sailboat racing and gets them to share the best tips and secrets.
To discuss which product is right for your boat and your campaign, and to claim your 10% discount before the end of June, email Sam Cray at sam.cray@cyclopsmarine.com, with Bomby Boatspeed in the subject line of the email
A free 30-minute installation walk-through with Sam Cray from Cyclops to help you get up and running ASAP