The British 49er pair of Stevie Morrison and Ben Rhodes will start their London 2012 with a little help from a very famous friend.
Sir Paul McCartney has sent a personal good luck message to the boys after they named their 49er boat 'Lovely Rita' in homage to The Beatles' Sgt. Pepper's Lonely Hearts Club Band album track. The musical legend's message read "Wishing you the very best of luck on the 'Lovely Rita' in the games. Happy sailing to you both. From someone who loves to potter about on his little Sunfish."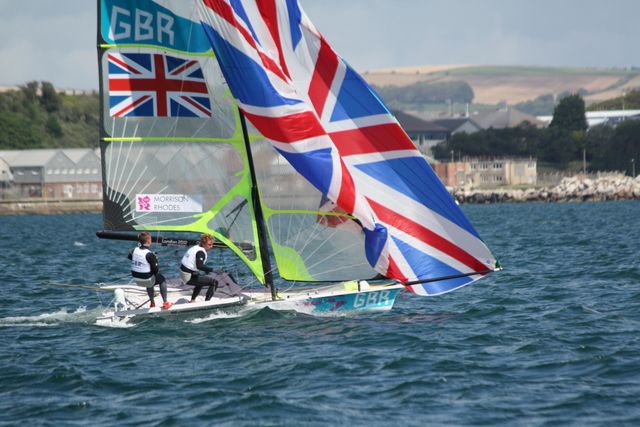 Stevie admits it was an incredible surprise. "The Beatles are the greatest ever band in the world – certainly from Britain – and hopefully we can be the best ever 49er sailors from Britain by winning the gold medal, so we're looking to emulate what they achieved in their field on our field.
"He's a genuine legend – he's right up there – so that was really cool, if a touch surreal! It was really great, but none of it means anything unless we can go out there and do the best we can do, and as long as we can come away from this event feeling like we've done the best we could have done then we'll be happy."