Sailing Talk Podcast - Mike Sanderson in Nice
MP3 audio:
Mike Sanderson tells Sailing Talk why he thinks Team Origin has something pretty unique and special with the unbreakable bond of friendship that exists in the afterguard between Ben Ainslie, Iain Percy and Andrew Simpson....
Listen to the podcast in the audio player below...


or download the podcast to your desktop by clicking the link below....
CLICK HERE TO DOWNLOAD SAILING TALK PODCAST...
If you're an iTunes user, you can subscribe to Sailing Talk here...
Subscribe to Sailing Talk in iTunes link...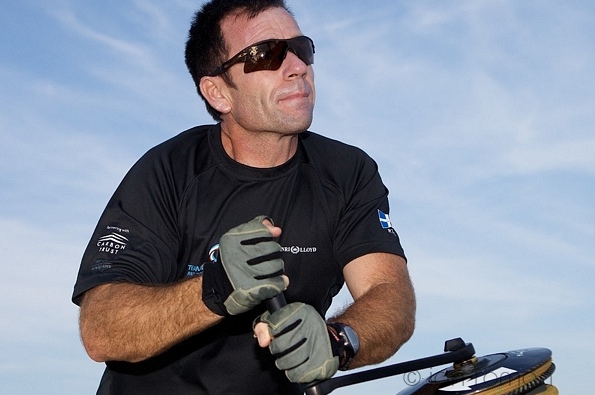 © Ian Roman: Mike Sanderson on the runner winch....