Sailing Talk Podcast - Louis Vuitton Trophy in Nice
MP3 audio (17 minutes):
Justin and Andy chew the fat in Nice, where they've been watching the racing at the Louis Vuitton Trophy, with eight potential America's Cup teams vying for contention...
Listen to the podcast in the audio player below...
or download the podcast to your desktop by clicking the link below....
CLICK HERE TO DOWNLOAD SAILING TALK PODCAST...
If you're an iTunes user, you can subscribe to Sailing Talk here...
Subscribe to Sailing Talk in iTunes link...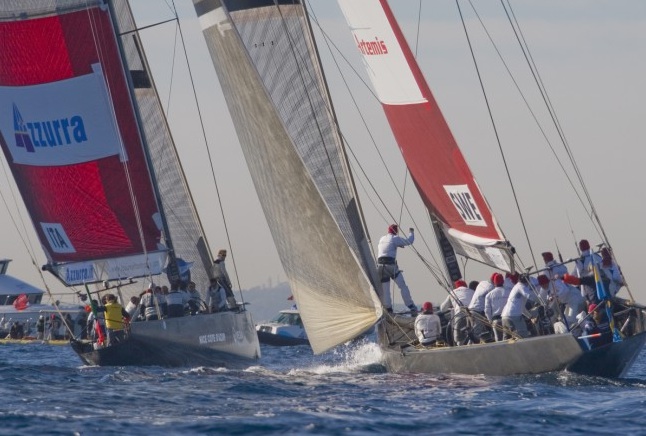 © Bob Grieser/outsideimages.co.nz | Louis Vuitton Trophy, Nice Côte d'Azur