Entry is open for the GJW Direct SailJuice Winter Series, which kicks off with the Fernhurst Books Draycote Dash on the weekend of 22/23 November 2014. Sailors are already signing up before events get filled to capacity, as many were last year.
Here are some facts on the Series:
BIG NUMBERS
Participation in the GJW Direct SailJuice Winter Series has grown massively year by year. Last season we saw 835 boats representing more than 90 different racing classes. And it has got more competitive each year, with a much wider spread of winners from many different classes. The Series gathered a massive following last winter, with more than 42,000 visitors to the Series website, www.SailJuiceSeries.com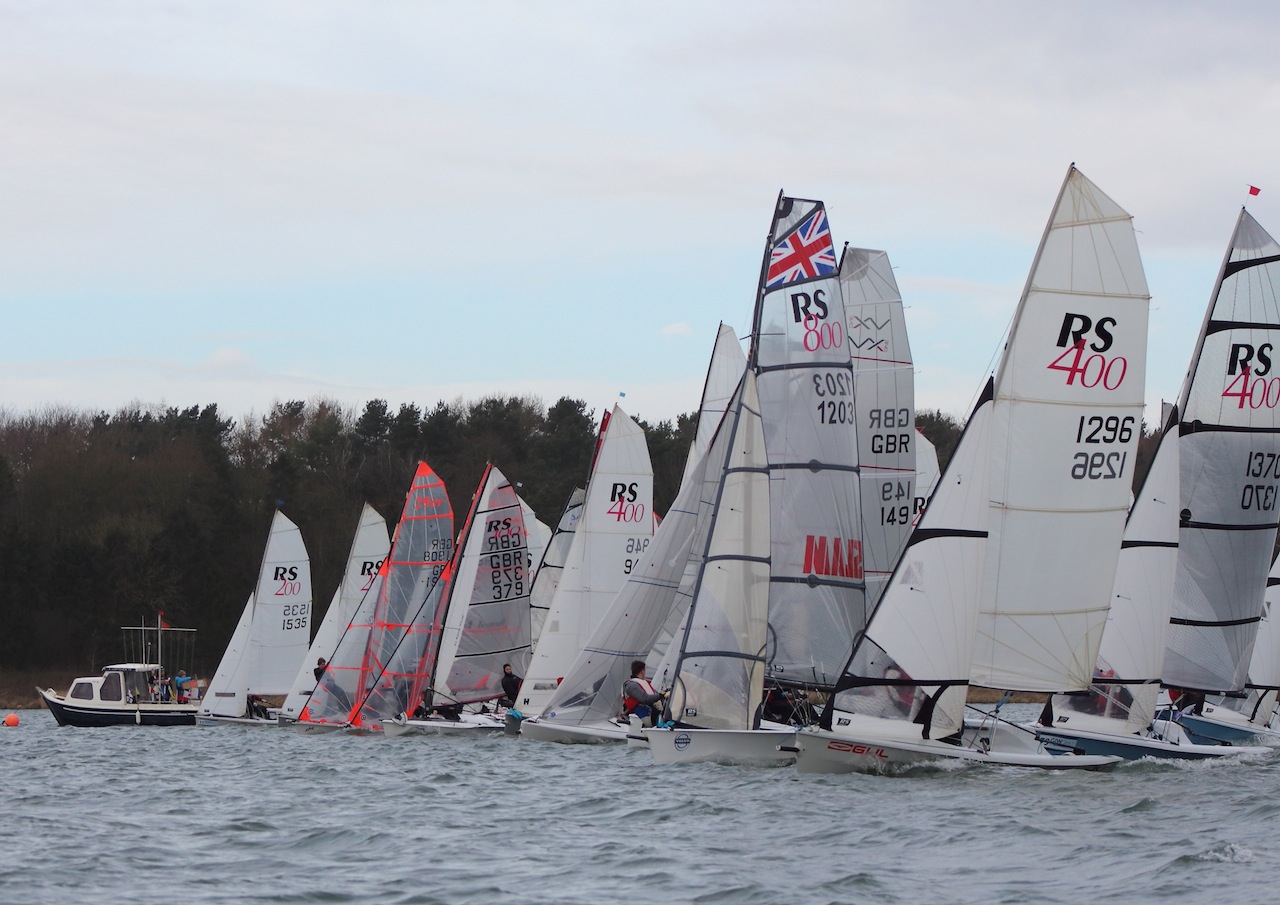 © Paul Williamson

MAKE IT YOUR CLASS WINTER SERIES
We have a number of classes who have formalised the GJW Direct SailJuice Winter Series as their class winter series:
http://events.sailracer.org/eventsites/content.asp?id=39575&eventid=195890
Classes like the Blaze, Contender, Fireball and RS300 have made the Series a part of their winter fixtures. If you want your class to get involved too, contact Brenda Hoult: brenda.hoult@sailracer.org
FOUR OUT OF EIGHT
The same eight events are back from last year's Series. Once again, you must count your best four results from these eight events. Of course, you're welcome to enter and compete in as many events as you like - all eight if you're mad and bad enough to take on the challenge! This will give you more shots at getting a set of four good scores to put on the board.
THE EVENTS
The following regattas constitute the GJW Direct SailJuice Winter Series 2014/2015:
Draycote Dash, Draycote Water Sailing Club

Saturday 22 & Sunday 23 November 2014
Datchet Flyer, Datchet Water Sailing Club

Saturday 13 & Sunday 14 December 2014
Brass Monkey, Yorkshire Dales Sailing Club

Saturday 27 December 2014
Grafham Grand Prix, Grafham Water Sailing Club

Sunday 28 December 2014
Oxford Blue, Oxford Sailing Club

Saturday 3 January 2015
Bloody Mary, Queen Mary Sailing Club

Saturday 10 January 2015
Steve Nicholson Trophy, Northampton Sailing Club

Saturday 24 January 2015
John Merricks Tiger Trophy, Rutland Sailing Club

Saturday 31 January & Sunday 1 February 2015
Find out more at:
www.SailJuiceSeries.com
GREAT LAKES HANDICAPPING
Historically, handicap racing has had its 'bandit classes' which run away with the prizes more often than perhaps they should. Part of the aim of this Series is to iron out the imbalances and create fairer competition, rewarding the best sailors regardless of which class they are racing. It's an imperfect science, but our Great Lakes group of handicapping experts have spent the past five years analysing historic race data. There are a few changes to handicap numbers, but nothing like as big as a few years ago. Why? Because the Great Lakes analysis is year by year homing in on the most accurate and fairest numbers for the many different classes that race in the UK. The proof? We're seeing a far wider spread of classes taking individual race wins and overall regatta victories.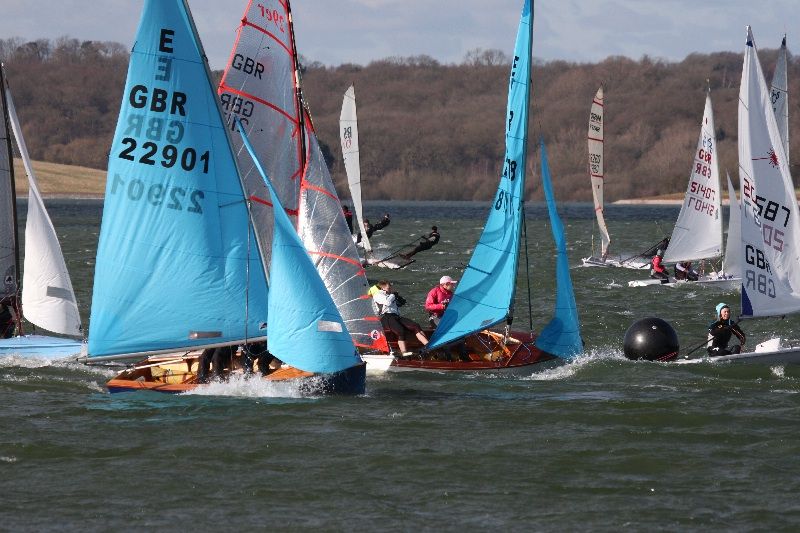 © Paul Manning

AMALGAMATED ENTRY
SailRacer's online entry system means you can enter anything from one through to all eight events and make a single payment, saving you time and guaranteeing your place in advance. A number of the events were oversubscribed last year, and we're expecting the same again this year. Enter early!
IS YOUR BOAT ELIGIBLE?
However! Please note that each of the events has its own criteria for what kinds of boat and class are eligible. You are responsible for checking that you are eligible to compete at each of your preferred events in the Series before submitting your entry online. A broad rule of thumb: If you're planning to race a monohull dinghy that's as fast or faster than a Topper, but no faster than a 49er (Big Rig), then you're probably OK. International Moths, keelboats and multihulls should be careful because they are likely to be eligible for some, but not all, events in the Series.
LIVE TRACKING
As with last year, for some of the events SailRacer will be providing GPS Tracking, analysis and live updates from the race course for those wanting to follow the action in real time, and allow sailors to replay their races when they get home.
PRIZES FOR COMPETITORS, CLASSES & SPECTATORS
Thanks to generous support from Series sponsors, we have some great prizes for competitors, but also for spectators. More details to follow in the coming weeks...
In addition to title sponsor GJW Direct Insurance (www.gjwdirect.co.uk/dinghy), the UK's largest direct boat insurer, our silver-level sponsors are:
Gul - Experts in Performance Apparel http://www.gul.com/
Trident - The Dinghy & Yacht Shop on the Web http://www.tridentuk.com/
Overboard - The Leaders in Waterproof Bags & Cases http://www.over-board.co.uk/
Notes to editors:
SailJuice.com is the 'how to sail and race faster' website, with hundreds of articles and exclusive interviews with National, World and Olympic Champions. Professional sailing journalist and editor of SailJuice.com, Andy Rice, came up with the concept of the SailJuice Winter Series (originally known as the SailJuice Global Warm-Up) as a way of increasing participation levels in dinghy racing during the off-season in the UK.
SailRacer manages event websites and processes online entry for major National, International, Youth and training events, providing online scoring, analysis and advanced sports presentation including GPS tracking and live video.
GJW Direct's 'All-inclusive Dinghy Insurance Policy' offers outstanding premiums, taking the worry out of dinghy sailing and racing. The policy lives right up to the claim where, 'everything is included as standard'. The web site, gjwdirect.co.uk/dinghy, offers the facility to get a quote in less than 30 seconds and immediate on-line cover. GJW Direct now have two recent additions to their policy, one covering small traditional and classic boats and a Multi Dinghy policy. This policy can be arranged by phoning GJW Direct on 0151 473 8000.