Match racing controversy in Nice - Tom Burnham's view
Azzurra strategist Tom Burnham looks back at a classic - and controversial - day's match racing at the Louis Vuitton Trophy in Nice.
It was windy - at last - and it produced some vintage match racing.
Emirates Team New Zealand just crossed ahead of surprise Russian package Synergy in a nailbiting light-wind race at the beginning of the day. At the end of the day, when the wind had picked up, Synergy stuck a penalty on the Kiwis, forcing Dean Barker into some daring defensive tactics. It resulted in a bizarre finale - and a collision that led to a late-night protest hearing.
BMW Oracle Racing was given harsh treatment for tacking in the water of All4One, resulting in a red-flag penalty.
Tom Burnham is also put on the spot about his views on the controversial Thierry Henry hand-ball incident in the recent World Cup qualifier against Ireland in the football.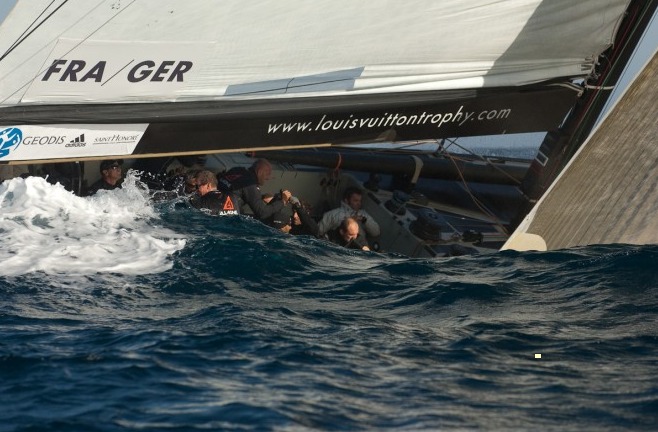 © Franck Socha